Awards
The Award Team is organized to recognize excellence in the research, development and execution of green chemistry that demonstrates compelling environmental, safety and efficiency improvements over current technologies in the pharmaceutical industry and its allied industrial partners.
Team Lead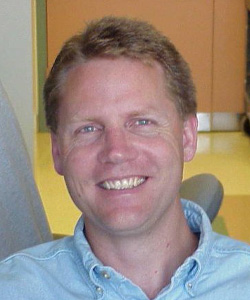 John Tucker
Neurocrine
Team Members
| | | |
| --- | --- | --- |
| Christiana Briddell | William Dubay | David Leahy |
| Rinus Broxterman | Amaruka Harai | Isamir Martinez |
| Juan Colberg | Michael Kopach | Paul Richardson |
| Frank Roschangar | | |
Team Folder
Projects
CMO Excellence in Green Chemistry Award – New in 2022
Description
This year the ACS Green Chemistry Institute Pharmaceutical Roundtable (GCIPR) is launching a new award: The CMO Excellence in Green Chemistry Award.
The CMO Excellence in Green Chemistry Award seeks to recognize outstanding efforts by CMO companies in pharmaceutical green chemistry in support of pharmaceutical research, development and manufacturing that demonstrate compelling environmental, safety and/or efficiency improvements.
The award intends to recognize greener advances in synthetic route development for starting materials, intermediates or active pharmaceutical ingredients (APIs), including reaction conditions and chemical or manufacturing technologies.
The submission should highlight the green and sustainable chemistry accomplishments at meaningful scale and must detail their significance (e.g., reduction in process mass intensity, improvement in RPG (iGAL), waste reduction, robustness, environmental, health and safety impact reduction or elimination, reduction in the use of toxic and/or hazardous chemicals, solvents, reagents, etc.).
The inaugural award will be publicly presented at the ACS Green Chemistry Institute's 2022 Green Chemistry & Engineering Conference. The recipient, or a member of the winning team, will be invited to share their technology in an oral presentation at this event. The speaker's transportation, lodging and registration fees for the conference are reimbursable up to $2,500 USD (additional funds available for international travel following ACS guidelines). The recipient or winning team will also receive a plaque recognizing the achievement and certificates will be given to each team member.
Chemistry enhances the quality of life and green chemistry is the path to enhanced global sustainability while delivering these benefits. The ACS GCIPR looks forward to receiving submissions for consideration for the CMO Excellence in Green Chemistry Award.
Peter J. Dunn Award for Green Chemistry & Engineering Impact in the Pharmaceutical Industry
In 2016, the Roundtable established the Peter J. Dunn Award for Green Chemistry & Engineering Impact in the Pharmaceutical Industry. This award recognizes outstanding implementation of green chemistry and engineering that has led to safety and environmental improvements. The award was established in honor of Peter J. Dunn of Pfizer (for whom it was subsequently named).
2021
Stephen Dalby, François Lévesque, Cecilia Bottecchia and Jonathan McMullen, Merck
"Greener Manufacturing of Belzutifan (MK-6482) Featuring a Photo-Flow Bromination."
2020
Dan Bailey, Takeda Pharmaceuticals
"Beyond Organic Solvents: Synthesis of a 5-HT4 receptor agonist in water."
2019
B. Frank Gupton, Floyd D. Gottwald Jr. Chair in Pharmaceutical Engineering at Virginia Commonwealth University
"Increasing Access to Global Health Care through Process Intensification."
2017
Bruce Lipshutz, professor of chemistry and biochemistry at the University of California, Santa Barbara, and Sachin Handa, assistant professor of chemistry at the University of Louisville.
"Development of Newly Engineered Catalysts for Sustainable Surfactant Chemistry in Water."
2016
Peter J. Dunn, Global Head of Green Chemistry, Pfizer