Leadership
Current Chairs
The Roundtable elects a chair each year for a two-year span. There are two co-chairs at any given time.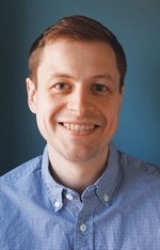 Dan Bailey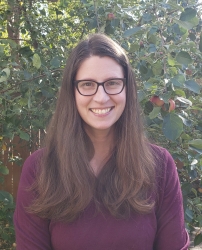 Philippa Payne
ACS GCI contacts
Isamir Martinez
Roundtable Program Manager
i_martinez@acs.org
Main POC
Christiana Briddell
Communications & Outreach Sr. Manager
c_briddell@acs.org
Primary contacts from each member company
Download Contact List (.xlsx)
Anti-Trust Guidelines & Code of Conduct
ACS GCI Pharmaceutical Roundtable Code of Conduct
It is the policy of the ACS GCI Pharmaceutical Roundtable to foster a positive working environment built upon a foundation of mutual trust, respect, open communications, and ethical behavior.  The Roundtable expects its members to act in accordance with the highest standards of personal and professional integrity in all aspects of Roundtable activities.  These standards include honesty, integrity, civility, mutual respect, and acceptance and support of a diverse work environment.
Member Company responsibilities include but are not limited to those listed below.
Representatives of Roundtable Member Companies agree to foster a positive work environment built upon the foundation of mutual trust, respect, open communication, and ethical behavior, in accordance with the Membership Agreement and this Code of Conduct.
Representatives of Roundtable Member Companies agree to follow the antitrust guidelines set forth by the Roundtable, including, but not limited to, the antitrust checklist for meetings included.
Representatives of Roundtable Member Companies appointed to serve as Chairs or Co-Chairs of Roundtable sub-committees are expected to actively conduct the business of their committees in a fair and impartial fashion and to ensure that their organization supports their work in chairing the committee.
Representatives of Roundtable Member Companies are welcome to discuss or present the Roundtable and its activities at external events or activities such as discussion forums, but shall not imply or suggest that they speak officially for the Roundtable, unless granted permission by Roundtable governance.
Representatives of Roundtable Member Companies will refrain from promoting or selling their products and services to other participants.
Antitrust Checklist for ACS GCI Pharmaceutical Roundtable Meetings
This antitrust checklist is for use by the ACS GCI Pharmaceutical Roundtable (Roundtable) staff and member representatives in the conduct of Roundtable-sponsored meetings.  Prohibited discussion topics apply equality to social gatherings incidental to Roundtable-sponsored meetings.  The checklist is not exhaustive and does not address antitrust issues relating to activities other than Roundtable meetings.
DO
DO NOT
Ensure strict performance in areas of:

OVERSIGHT/SUPERVISION:

§ Have an ACS GCI staff representative at each regularly scheduled meeting of the Roundtable membership;

§ Consult with ACS Counsel on all antitrust questions relating to Roundtable-sponsored meetings;

§ Limit meeting discussions to agenda topics;

§ Provide each member company representative and ACS GCI staff representative attending a Roundtable-sponsored meeting with a copy of this checklist; and,

§ Prepare, in consultation with ACS Counsel, a draft agenda for approval by the ACS GCI Pharmaceutical Roundtable Management Team prior to the meeting.  All agenda items, discussions and interactions will be consistent with the Code of Conduct.

RECORDKEEPING:

§ Have an agenda and minutes which accurately reflect the matters which occur;

§ Fully describe the purposes of all task groups, work groups, ad hoc or other standing committee subgroups and committees; and,

§ Review and approve minutes by ACS counsel before they are officially released.

VIGILANCE:

§ Protect against any discussion or meeting activities which appear to violate this checklist: disassociate yourself from any such discussion or activities and leave any meeting in which they continue.

Do not, in fact or appearance, discuss or exchange information on:

PRICES, INCLUDING:

§ Individual company prices, price changes, price differentials, profits, profit margins, markups, discounts, allowances, credit terms, etc.;

§ Individual company data on costs, production, capacity, inventories, sales, etc.; and,

§ Industry pricing policies, price levels, price changes, differentials, etc.

PRODUCTION, INCLUDING:

§ Plans of individual companies concerning the design, production, distribution or marketing of particular products, including suppliers, proposed territories or customers;

§ Changes in individual company production, capacity, or inventories; and,

§ Output or production levels or capacity plans.

 

TRANSPORTATION RATES:

§  Rates or rate policies for individual shipments, including basing point systems, zone prices, freight equalization, etc.

MARKET PROCEDURES, INCLUDING:

§ Company bids on contracts for particular products; company procedures for responding to bid invitations;

§ Matters relating to actual or potential individual suppliers or customers that might have the effect of excluding them from any market or influencing the business conduct of firms toward them.

§ Strategic plans, marketing or promotional plans

§ Terms of contracts or conditions of sale;

§ Research and development activities or new product designs; and,

§ Business practices of customers, suppliers or industry participants.